Hey guys, I'm gonna show you how to set your preferences so that you won't get any annoying notifications of when you get a new private message, there's a post on the forum, or whatever it's up to you whether or not you wish to turn this feature off.
The image below is self explanatory, just use it to set your settings, then click "Save" on the bottom of the screen in your Profile-->Preferences page.
https://i.servimg.com/u/f60/15/00/41/02/pref110.jpg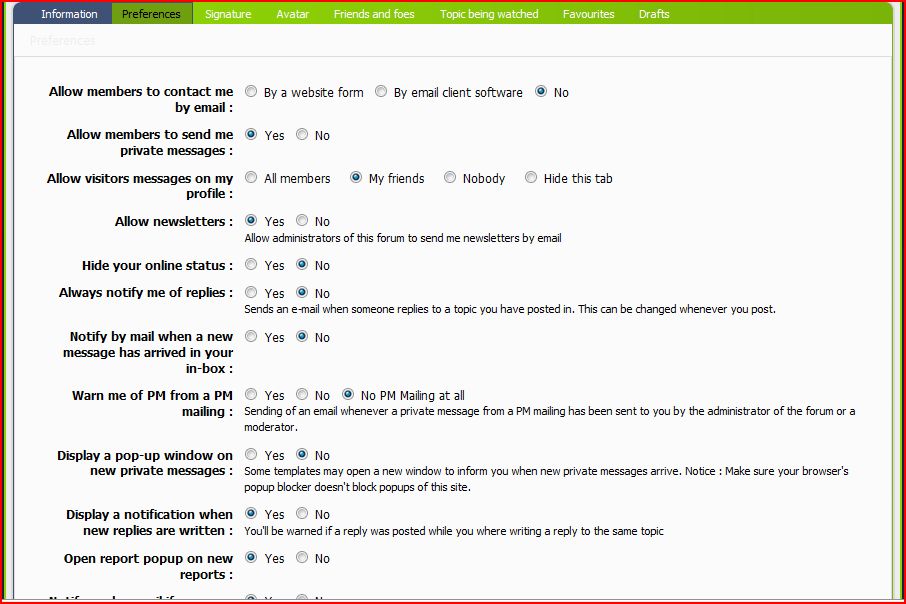 For any further questions, please post a comment.